Cristina Figueroa and the artistic reinvestment of Havana
By Clandestina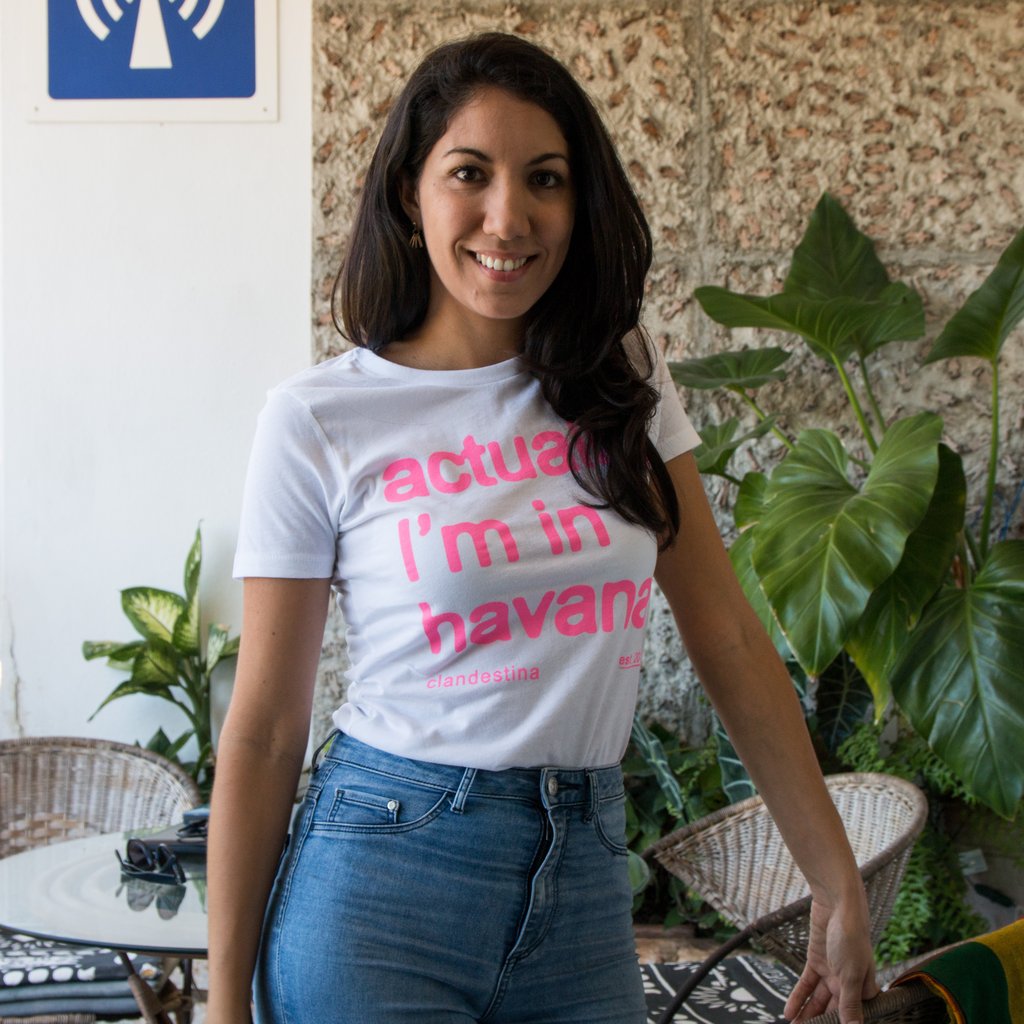 Cristina Figueroa Vives, 34, manages one the most important and prestigious private art galleries in Havana. The project already has 4 years under the name Figueroa-Vives. Nonetheless, it is the result of more than 20 years of independent work, effort, creativity, and talent. Her mother is renowned curator Cristina Vives and her father, a star of Cuban photography, Jose A. Figueroa.
Cristina graduated in Havana from History of Art and New Media. She is specialist at the Department of Plastic Arts of Casa de las Americas.
So far, in her private studio, twelve important exhibitions have been opened formally. These exhibitions tackle Cuban reality through the eyes of Cuban young artists, contemporary art, and technology. National and international artists, critics, specialists, and the general public have visited her art gallery in these four years.
To the Figueroa-Vives, the story behind every project is paramount; for instance, the current exhibition at the art gallery. Bodas de Oro gathered artists like Celia and Yunior, Alejandro Gonzalez, Reynier (El Chino) Leyva Novo, Fidel Garcia and materials from Korda Studio to allude the complex time experienced by Cuba between 1968 and 2018.
Cristina may have been working at any art gallery of the world. However, she is still working here in Havana as this is one of the most beautiful cities of the world. That is why she is always rethinking and recreating new projects, honoring a city that reinvents itself every single day.