Cuba meets Google to improve Internet connectivity
By AFP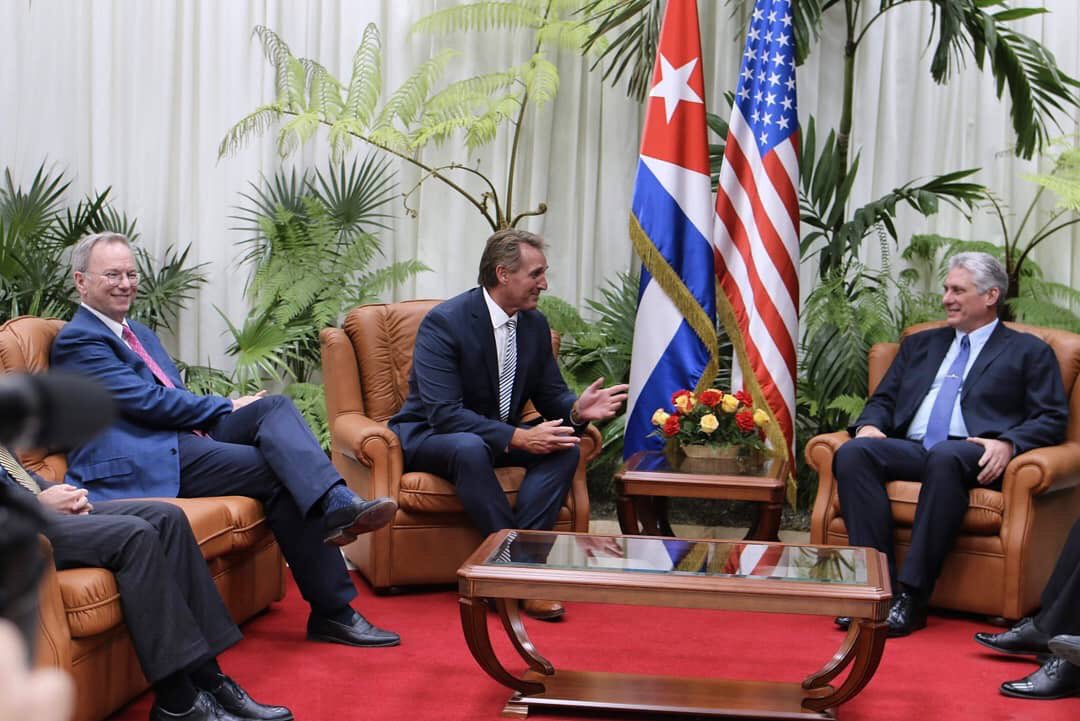 Cuban authorities welcomed a senior executive from Google, company that renewed interest in improving the island Internet connectivity.
Google former CEO and current executive member of the company Eric Schmidt arrived in Cuba accompanied by Rep. Senator Jeff Flake.
Schmidt was welcomed by Cuban president Miguel Diaz Canel. "The benefits of Internet to the world are abound and extraordinary. Hence, it is important that Cuban citizens may have access to the Internet at a same level or even better than the rest of the world. It is paramount for the nation development," Schmidt said.
"It was a friendly meeting with the President. He is engineer so he already knows what Cuba needs and the benefits of enjoying a much better connectivity," Sen. Flake stated in a press conference.
Schmidt claimed that he was "amazed how powerful young entrepreneurs in Cuba are. All they need is Internet service everywhere."
After the U.S.-Cuba thaw and during Schmidt´s time as Google CEO, Cuba and Google signed the first agreement to ease the access of Cubans to the Internet back in 2016.