Dona Eutimia (Cuban/Creole)
By adventurepeople.net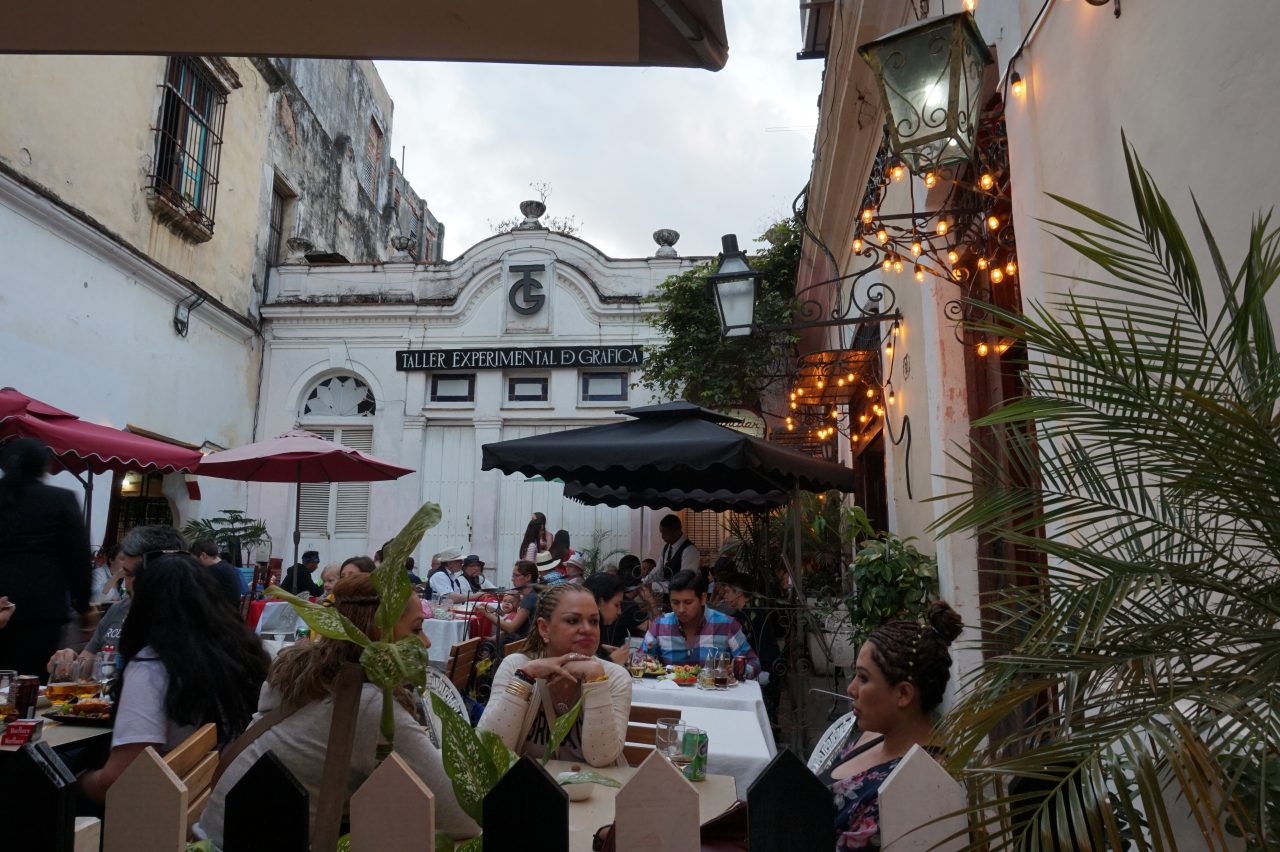 PHOTO CREDITED TO: TRAVELLING DAZE
Callejón del Chorro No. 60C, Plaza de la Catedral
This paladar is located opposite an artist's workshop within a few meters of the large state restaurant, El Patio, on Cathedral Square. The place is small, old, personal, an intimate place where you can relax.
You will definitely need a reservation here a couple days in advance! Our tip is to have your casa host call them or you can walk by and make a reservation in person which is what we did.
The bar area has a modern coffee shop lounge feel (think Friends) with comfortable sofas, bright cushions and good music (modern lounge). The owner, Leticia, has developed a very traditional Cuban menu based on memories of her mother's dishes.
She does not like to invent new dishes or to mix with a modern touch. So look for tamal, ropa vieja (shredded beef), pork, rice and beans cooked with original flavors.
Everything is cooked to perfection and the seasoning is surprisingly done well!
Don't underestimate how good these dishes can be.