Easter Holidays in Havana: A Luxury Gift
By Point2Cuba
Cuba is part of the exclusive list of the best 10 destinations to visit in March. That is why we encourage you to enjoy a well-deserved Easter holidays in Havana, so you can replenish your energy in the Wonder City. Point2Cuba suggests you and trusts your choice will be excellent and unique…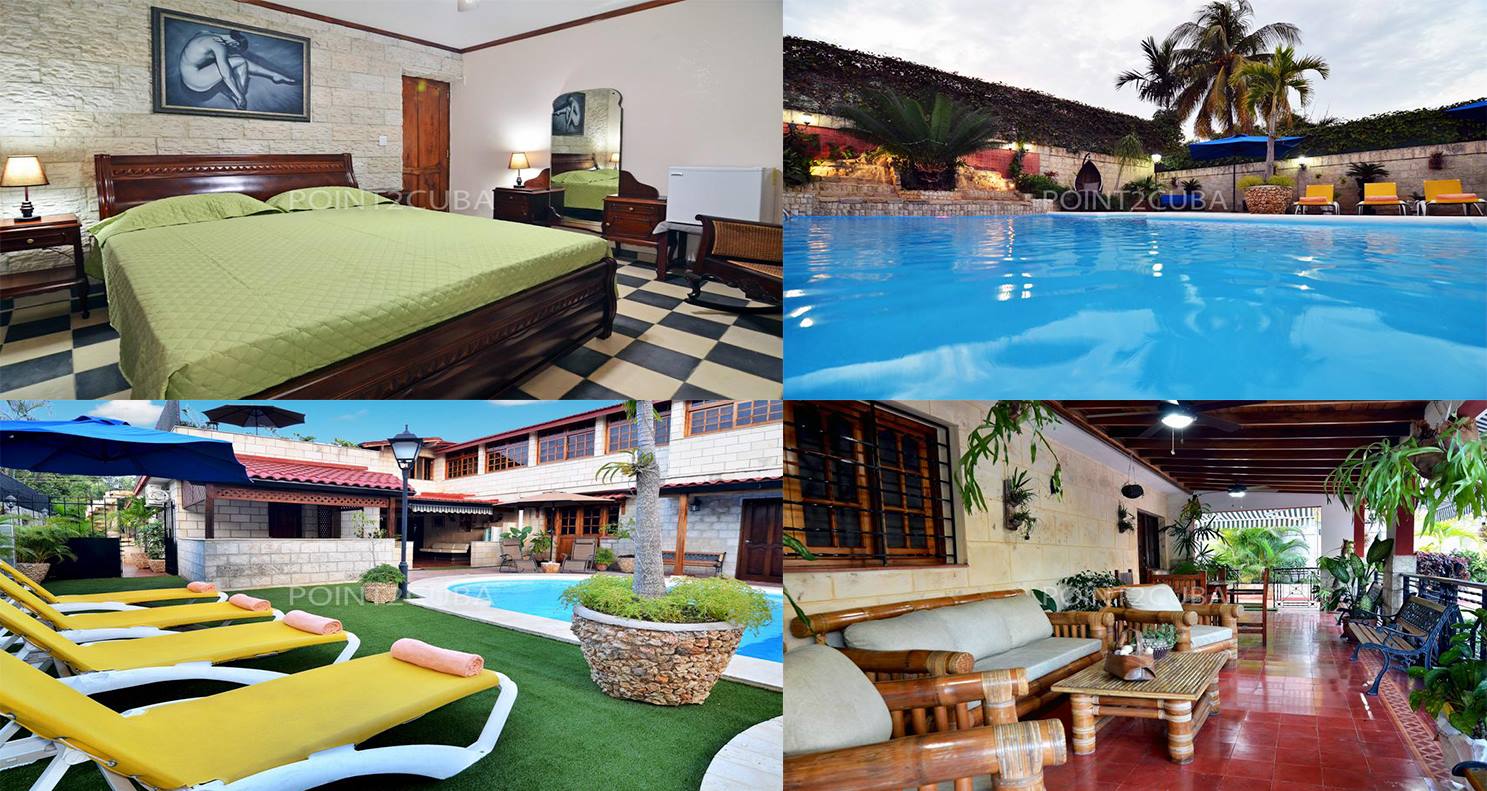 Luxury Retreat
Remote in a very safe place (as it is every place in Cuba) with old Spanish bungalow-style houses, this friendly villa has among its benefits a beautiful swimming pool of variable depth for the family enjoyment as well as a Jacuzzi to enjoy your relax and leisure time. It also boasts a Snack Bar offering general gastronomic services, including breakfasts as well as international cocktails.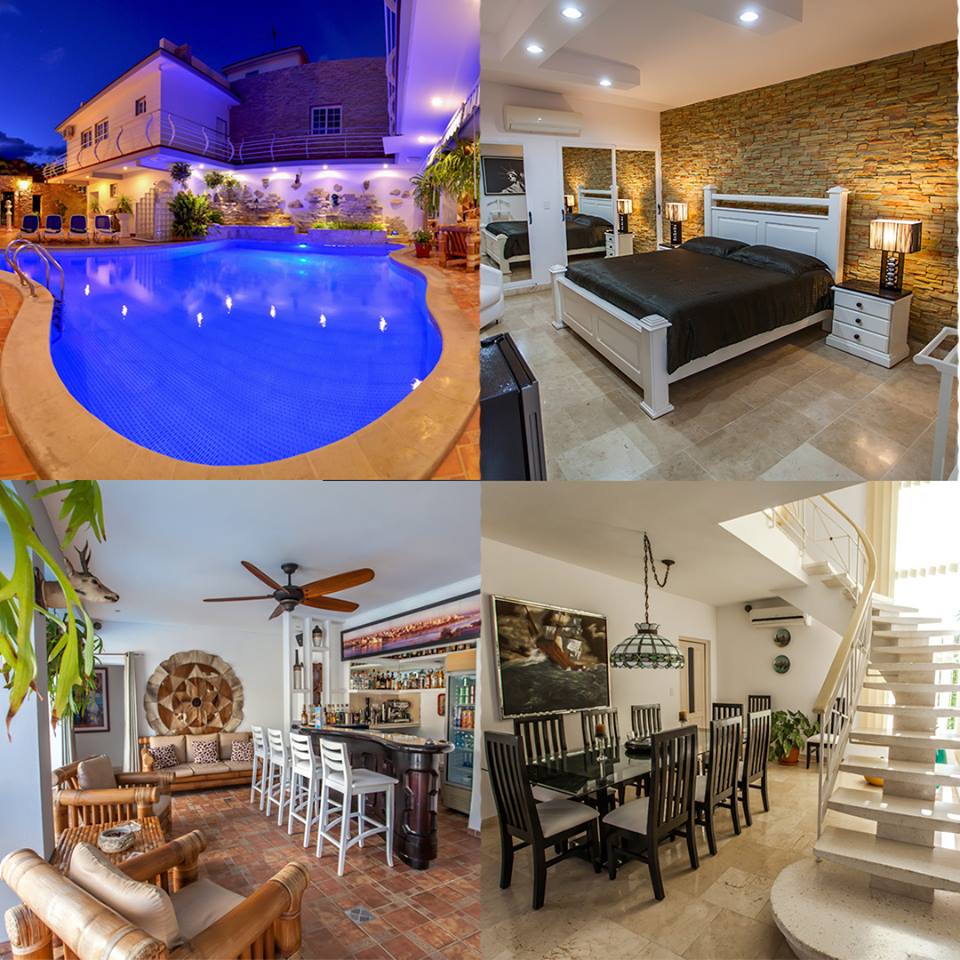 Rental with Pool in Siboney
This is an amazing Cuban Villa for Holidays located in the Siboney neighborhood, in Havana. This home features one of the most amazing pools and backyards you will see in Havana. You will enjoy a privileged service in this house. Perfectly clean, beautiful works of art, comfortable furniture, and a very relaxing environment that will make you enjoy a lovely holiday in Cuba.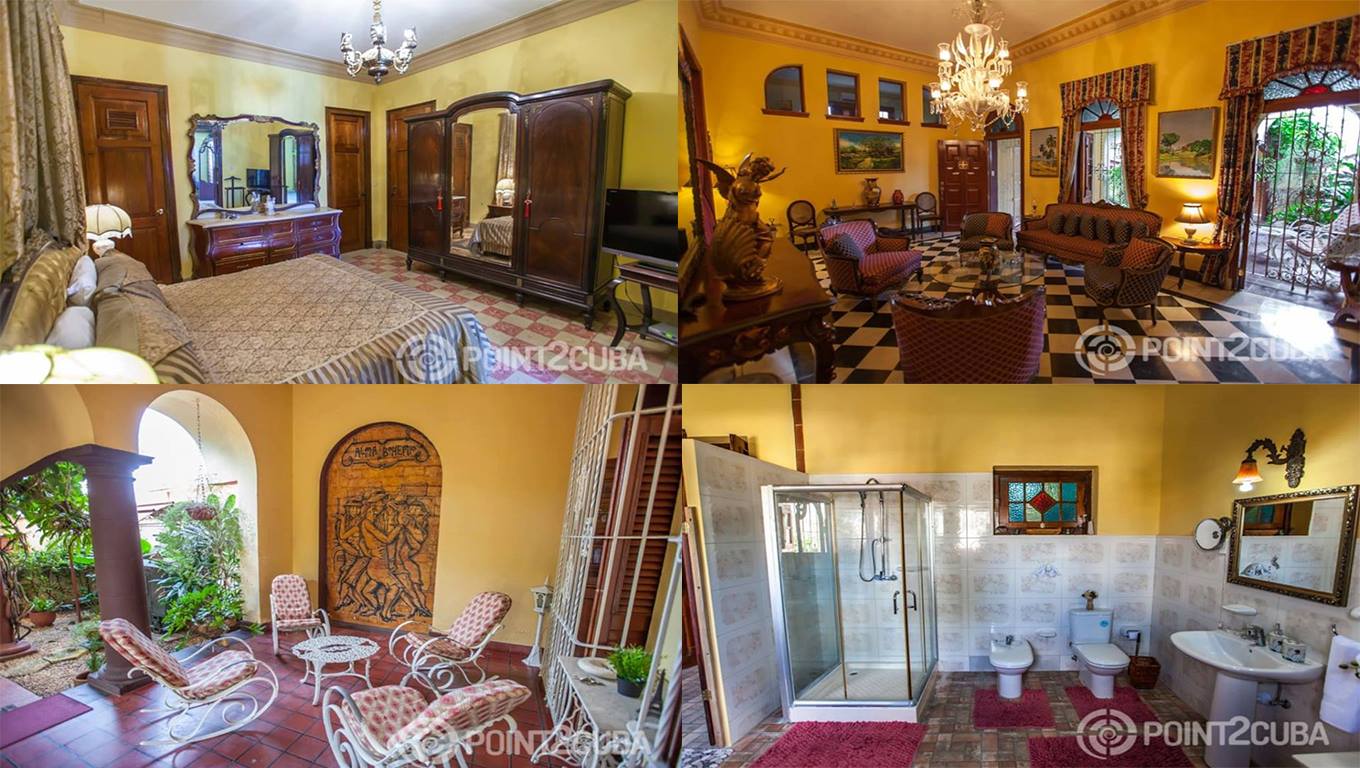 Beautifully Furnished House in Havana
Beautifully decorated with exquisite and detailed furniture, this mansion waits for you just minutes away from the Havana's historical center. Our goal is to give you a pleasant stay where you will enjoy Havana's nightlife and experience the amazing sensation of living in the ancient and modern Havana simultaneously.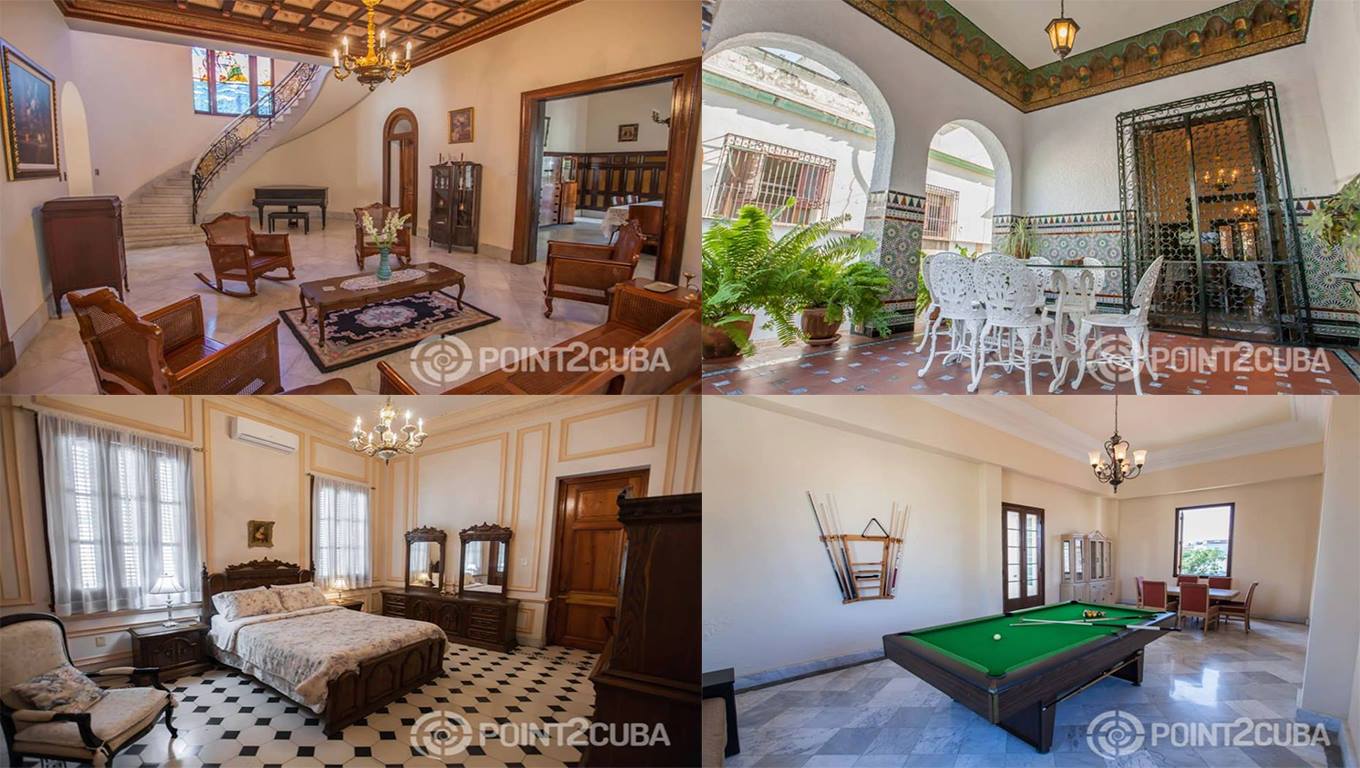 Mansion in El Vedado
Marble floor and stairs, stain glass windows, wooden walls in the dinner room and library, this mansion make you travel to the first half of the 20th century. A journey back in time to modern comfort.
Bonus:
WiFi available (access card), three available parking spots in the property and a fixed land line for local calls.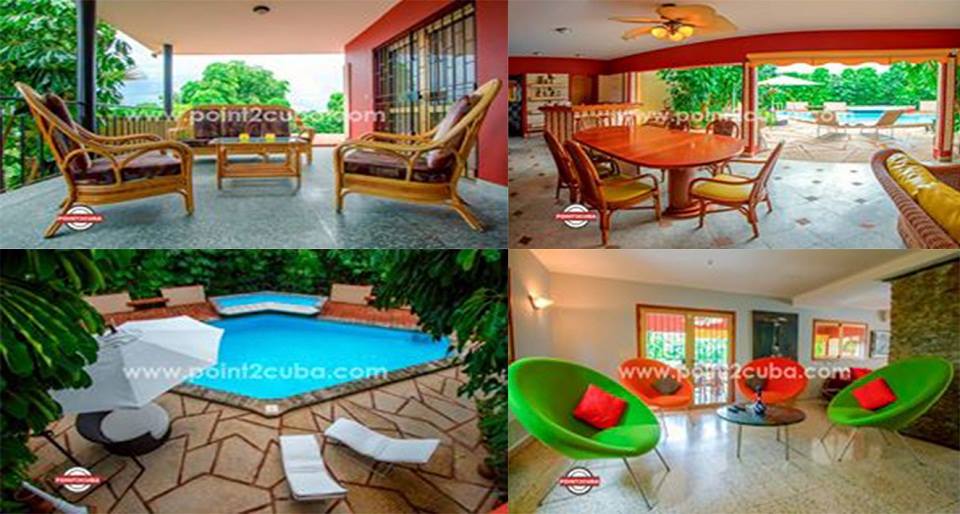 Boutique Hotel in Santa Maria del Mar
Great house in Santa Maria del Mar. Outstanding value-for-money, specially for families or small groups between 8-10 visitors. Luxury accommodation, breakfasts, and meals included. Excellent opportunity to experience the vibrancy and cultural wealth of Havana. Enjoy the turquoise waters of Santa Maria beach.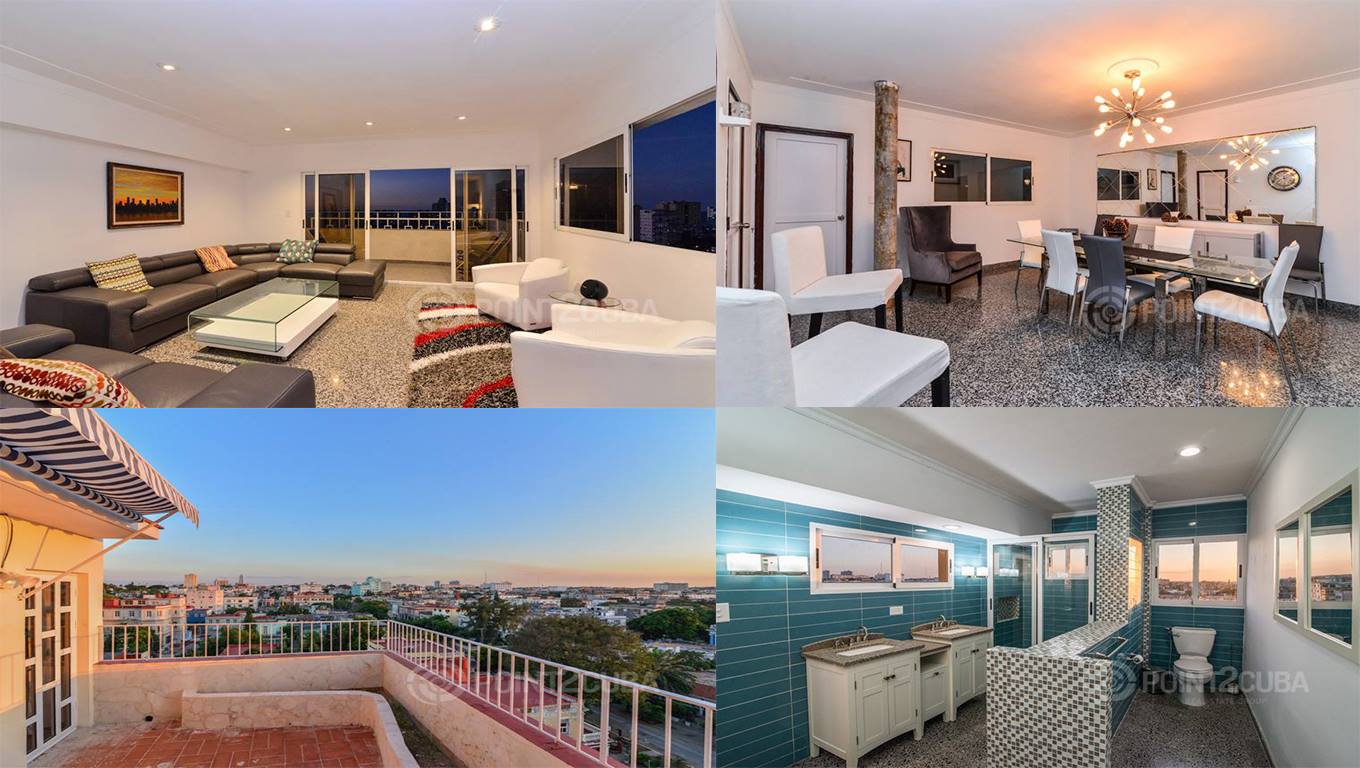 Big-city Penthouse-360
Our Penthouse is located in the heart of Havana and provides a spectacular 360 view of the City and the Sea. It has a large balcony and 3 outdoors terraces. Fantastic privacy, awesome place that will make you feel in Paradise.