Maintenance of polished concrete floors
By P-Mac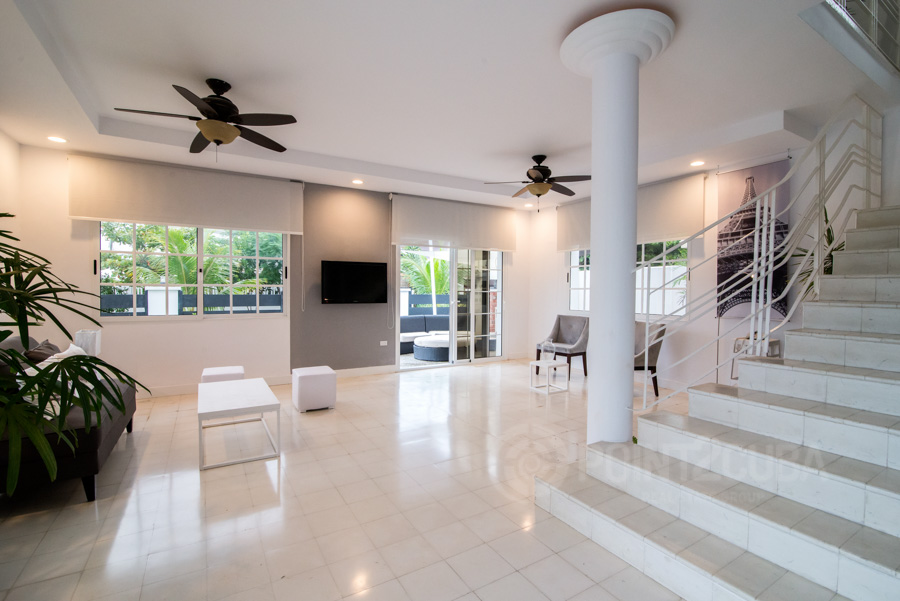 Polished concrete floors are probably one of the easiest and most cost-effective flooring options, in terms of maintenance. A polished concrete floor does not require any cyclical waxing or polishing like stone, vinyl or wooden floors do. They will not wear down with traffic and they are extremely scratch resistant and durable.
Keep your concrete floor looking fabulous
A polished concrete floor is not a totally maintenance-free option, of course, and does require some care and attention to help retain its fabulous lustre and colour. We haven't come across a self-cleaning floor system yet; if we do we will be sure to let you know!
So here are a few tips on how to keep your polished concrete floor looking fabulous, retain its gloss and extend its lifespan.
Mop regularly
Dust mop your polished concrete floor daily (maybe more often in a heavy traffic commercial setting). This will remove any dust or grime particles that can abrade your floor and cause it to lose its shine and clarity over time. We recommend dust mopping with a microfiber cloth or pad. This suspends the dust particles and removes them from the surface.
Wet mop your floors as needed in the residential setting and at least daily for a commercial floor.
Use a pH neutral soap
Always use hot, soapy water when mopping your floors. Ensure you use a pH neutral soap.
Use clean water and a clean mop
Always use clean hot water and a clean mop. Change your water frequently and rinse your mop well. We recommend drying the floor with a clean white cloth as you go, this will avoid leaving streak marks on your floor.
Take your time (but not too much)
It is important to give your soap cleaner enough time to work into the dirt and work its magic. However, don't allow it to dry on your floor as this will make it harder to remove and leave a film or scum on your floor. For this reason, we advise cleaning your floors in sections.
Clean up spills
The concrete polishing process gradually closes the pores in the concrete, this is what gives a polished concrete floor that extra durability.