Some Things you Must Know Before Travelling to Cuba in 2018
By Sunset Travellers
There are a lot of Cuba travel tips to know of before visiting this unique country for the first time.
Cuba was on our bucket list since we met and started our journey around the world a few years ago.
Although we travelled to many magnificent places, we never made it to Cuba, so this time we have decided that no matter what, we will explore this unique country.
Little did we know what to expect once we landed in Cuba, therefore, we highly recommend to read our guide. There is a lot of Cuba travel tips for tourists travelling to the country.
We are covering the essential Cuba travel tips every traveller should know before visiting the country.
1. Best time to travel to Cuba
The best time to visit Cuba is from towards the end of the year, starting early December up until April.
With the island hot tropical climate, the summer's average temperature is 24 degrees, whereas during the winter months of January and February expect less than 15 degrees.
From May to October, you can expect a lot of rain as the island is in a wet season.
The peak tourist season runs from mid-December to mid-March so expect to pay top prices for accommodation, tours and more.
One of the first Cuba travel tips: visit the country during a shoulder season where you still have good weather but lower accommodation prices.
2. Know Cuba visa requirements
Cuba travel tips. Everything you need to know before visiting Cuba for the first time. Cuba visa rules, Cuba currencies, wifi in Cuba, how to get around Cuba, accommodation in Cuba, supermarkets in Cuba, what souvenirs to buy in Cuba, how to book a tour in Cuba, how much taxi costs in Cuba.
If you are planning to visit Cuba, chances are you need a visa to enter the country.
Only travellers from 18 countries can freely travel to Cuba without any visa. The rest of us will have to purchase a tourist card at the airport before check-in.
For American passport holders, this process is a bit trickier, and you can enter Cuba under specific categories.
3. Print out all essential documents needed to enter Cuba
Other than your visa or tourist card, make sure to print out all crucial documents before travelling to Cuba.
Travel insurance, tour bookings, hotel reservations or any other important papers might become very handy to have.
We haven't seen any internet cafes in Cuba, therefore having all documents with you might be the best option since wifi is almost nonexistent here.
We managed to travel the island with all info stored in our computers, but many Cuba travel tips sites recommend having everything in print.
4. Airbnb or Booking.com websites and apps don't work in Cuba
If you just landed in Cuba and planning to find your accommodation through Airbnb or Booking.com, you should know that these apps and websites do not work in Cuba.
The most common accommodation in Cuba is called Casa Particular which are rooms or apartments rented by locals for a daily fee.
Important Cuba travel tips: these type of accommodations are very cost effective and excellent if you are on a budget.
Many owners advertise their Casa Particular vacancy on Airbnb and for $25+ you can support the locals and sleep in a lovely room or apartment.
We rented two bedroom oceanfront apartment for as little as $35 a night.
The only way to book an Airbnb when you are already in Cuba is to go through a turbovpn app (may not be available on apple app store).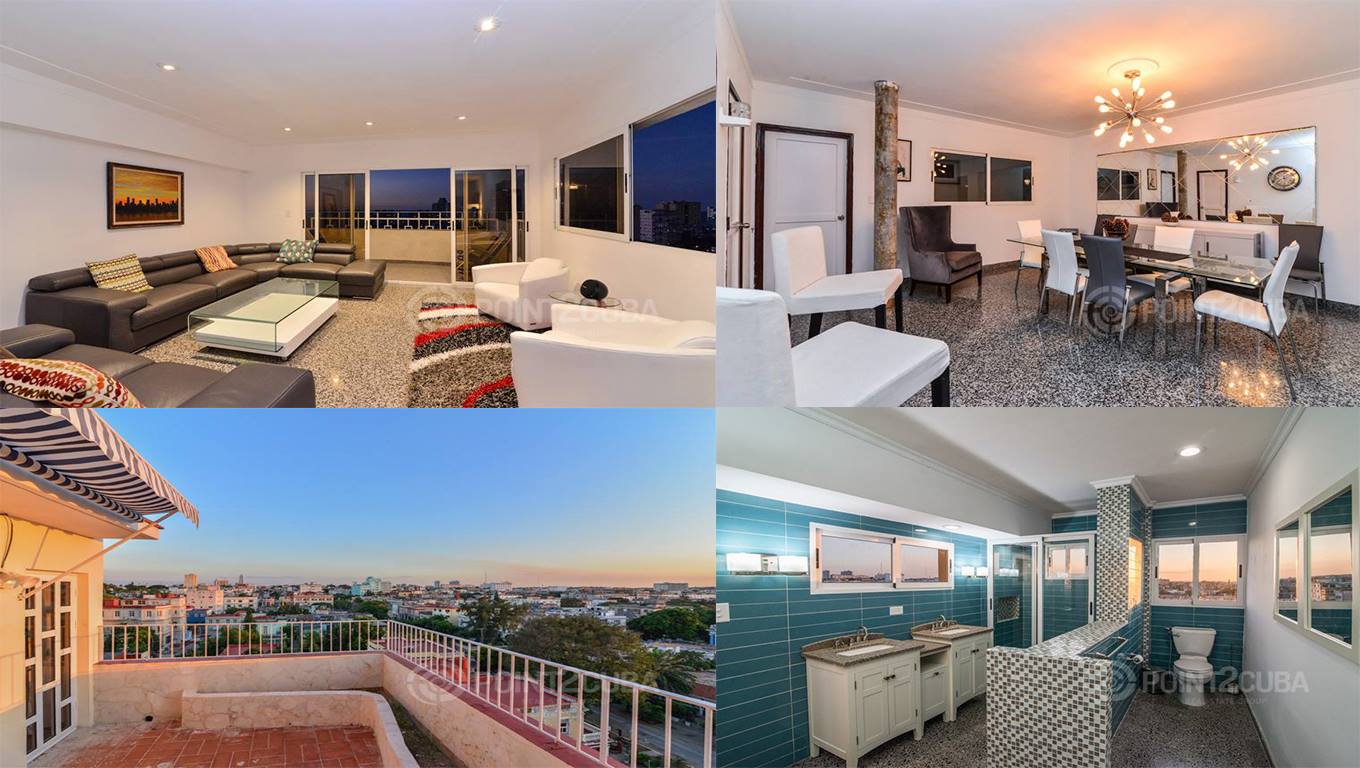 5. Keep in mind that Cuba has two currencies
CUP and CUC are the two currencies used in Cuba.
CUC – Convertible Peso is used mainly by tourists, and you can pay for almost everything with this currency.
CUP – The National Peso is used mainly by locals and to pay for public transportation.
When exchanging our Pesos, we weren't even able to choose and were given the CUC currency.
6. What you need to know about ATM's and CADECA's in Cuba
The easiest way to take money out from your account with your bank card in Cuba is to go to CADECA.
CADECA's are currency exchange places where you can also take money out with your card. You can find them at most hotels.
We were taking money out of our Irish debit card, and it took few seconds to get the money out.
Our Cuba travel tips: make sure to bring along your passport as otherwise, they won't allow you to withdraw any money from your account.
Some ATM's will accept your card, but it might take time to withdraw some cash.
It took us five attempts to finally be able to withdraw some money out of the ATM as it had low withdrawal limit. Eventually, our banks blocked the cards because of too many attempts.
7. Everything you need to know about wifi in Cuba – Cuba wifi cards – Cuba wifi spots
Cuba travel tips. Everything you need to know before visiting Cuba for the first time. Cuba visa rules, Cuba currencies, wifi in Cuba, how to get around Cuba, accommodation in Cuba, supermarkets in Cuba, what souvenirs to buy in Cuba, how to book a tour in Cuba, how much taxi costs in Cuba.
There is no free wifi in Cuba, and that's a fact.
The only way you can connect to the internet is by purchasing cards called ETECSA.
It is a small scratch card that will allow you to connect to a network at hotels and major hotspots around the big cities.
If you spot a group of people in the park or on the side of a street and looking at their phone screens, it means that there is a wifi hotspot.
Expect to pay anywhere from CUC 1.50 to CUC 5 for an hour of internet.
Our Cuba travel tips: the cards are valid as long as you have minutes on it so log out of internet as soon as you are finished.
Some hotels sell 5-hour cards, but usually, you have to be a hotel guest to purchase one.
Hotel Nacional, for example, sells their cards for CUC 5 per hour, valid only for 24hrs.
The wifi is very slow in Cuba so don't expect to do any Skype calls or do any work.
8. There is no roaming service available in Cuba
As soon as you land you will notice that your phone has no cell phone service in Cuba and there is no way to get any coverage.
If you need to make an international phone call, it will have to be made from a phone centre, and the service is expensive.
9. It is easy to get around Havana by foot
Havana, like other major cities in Cuba, is walkable and if you are trying to budget your money, you can easily walk everywhere.
Travelling around Cuba is safe, and there is no better way to explore your surroundings and truly embrace the Cuban culture.
It will take you bit longer to get from point A to B, but you will have the opportunity to discover the cities.
10. Do your Cuba souvenir shopping before you get to the airport
If you are planning to get some souvenir shopping done, make sure to do it beforehand.
Havana airport, for example, is small and there are almost no shops where you could do some last minute shopping.
There is also just one bar/food counter, and the food isn't by any definition healthy.
We highly suggest getting some snacks beforehand so you can have an alternative option.
Our Cuba travel tips: there is a lot of unique things to buy in Cuba and souvenirs you can only get here. Some of the best gifts from Cuba include Cuban cigars, Cuban rum, Habana 179 perfume and much more.