How To Travel To Cuba: A Guide For Americans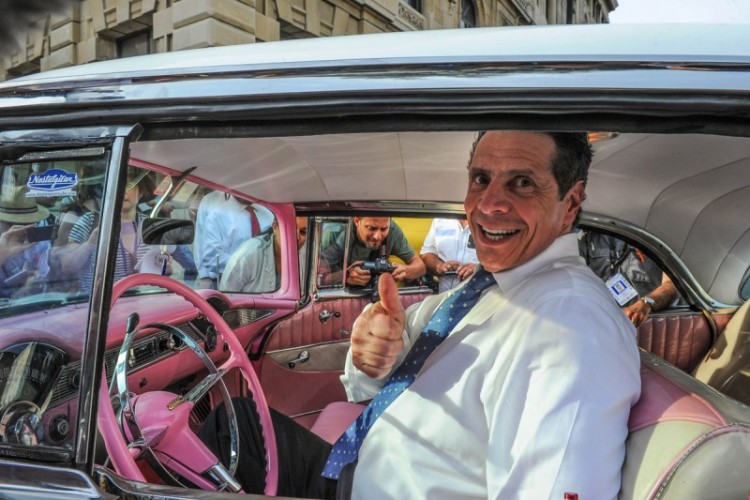 New York Time By VICTORIA BURNETT
Even though looser restrictions make Cuba much more accessible to Americans, travel to the island can still be confusing. Here are some answers to questions that people often have as they plan their trips:
Can I fly to Cuba now?
Yes. Starting at the end of August, commercial airlines are beginning to offer flights to several destinations in Cuba, including Holguín, Santa Clara, Cienfuegos and Santiago de Cuba.
Does my trip have to have any purpose beyond tourism?
Americans still can go to Cuba only if the trip falls within one of 12 categories, including visits to close relatives, academic programs, professional research, journalistic or religious activities and participation in public performances or sports competitions. They can also go to organize a professional event or competition, to film and produce television programs and movies, to record music and to create art there. And travelers can go independently or with a tour operator on educational people-to-people trips but are expected to have a full-time schedule of activities and retain documents that demonstrate how they spent their time. Ordinary tourism remains off-limits: Travelers may be asked by their tour operator to sign an affidavit that denotes the purpose of their trip, and they are required to keep travel receipts for five years after they return. JetBlue requires those booking a flight to Cuba online to tick a box that confirms that their travel falls into one of the categories of travel authorized by the United States.
What are people-to-people trips?
People-to-people trips are educational ones that anybody can take so long as they include a full-time schedule of activities that produce "meaningful interaction between the traveler and individuals in Cuba."
Organized trips — which cost about $2,500 to $4,000 a week including accommodations and flights — usually entail back-to-back meetings, lectures and visits to artists' studios or small businesses or community projects.
Americans may also organize their own people-to-people trips without depending on an organization — a much cheaper option that  leads to more "organic" interaction with Cubans.
Independent travelers take taxis on their own and book meals at family-run restaurants. They might take Spanish classes in the morning and salsa classes in the afternoon, or even volunteer to teach Cubans English.
How do I get a visa?
Most visitors to Cuba, including Americans, need a tourist card to enter the country. If you are traveling with an organization or on a charter flight, they will normally process the tourist card as part of the package. JetBlue will provide travelers with a tourist visa, at a cost of $50, at the airport check-in — also common practice among airlines flying to Cuba from outside the United States.
Who will care what I do in Cuba?
Increasingly, it seems, nobody is keeping close tabs. Senior officials at the Treasury and Commerce Departments said the government continues to take restrictions on travel to Cuba seriously. If you sign an affidavit saying you are going to Cuba for a particular purpose and, in fact, spend a week at the beach, you would be breaking the law.
That said, if you go to Cuba independently under the auspices of a people-to-people license, it is unclear who would keep an eye on you or how you would provide documents to prove how you spent your time.
Mr. Laverty does not expect that to be a problem. "Nobody's really watching," he said.
John Caulfield, who was the chief of the United States mission to Cuba from 2011 to 2014, believes Americans pursue culture in Cuba, rather than break the rules and go to the beach
"Cuba is very interesting culturally," he said. "It's not your typical beach island. Art, dance, culture — that's what Cuba has to sell."
Can I use credit cards?
American travelers to Cuba may open a bank account there and pay for expenses with an American credit card. In reality, few people who take the short trip abroad have cause to open a bank account. A.T.M.s are few and far between in Cuba, and many establishments are unable to process credit card payments. So cash will be king for some time to come.
Cuba charges a 10 percent "tax" on the United States dollar, so it is a good idea to take British pounds or euros, which get a better exchange rate in Cuba than the United States dollar.
How do I call home?
Calls on the Etecsa network, the Cuban state-owned telecommunications company, are expensive, and buying a temporary phone can involve long lines. Sprint and Verizon Wireless have roaming agreements in Cuba, and T-mobile and AT&T announced this year that they, too, will offer roaming. At more than $2 per minute for voice calls, you will not linger on the line.